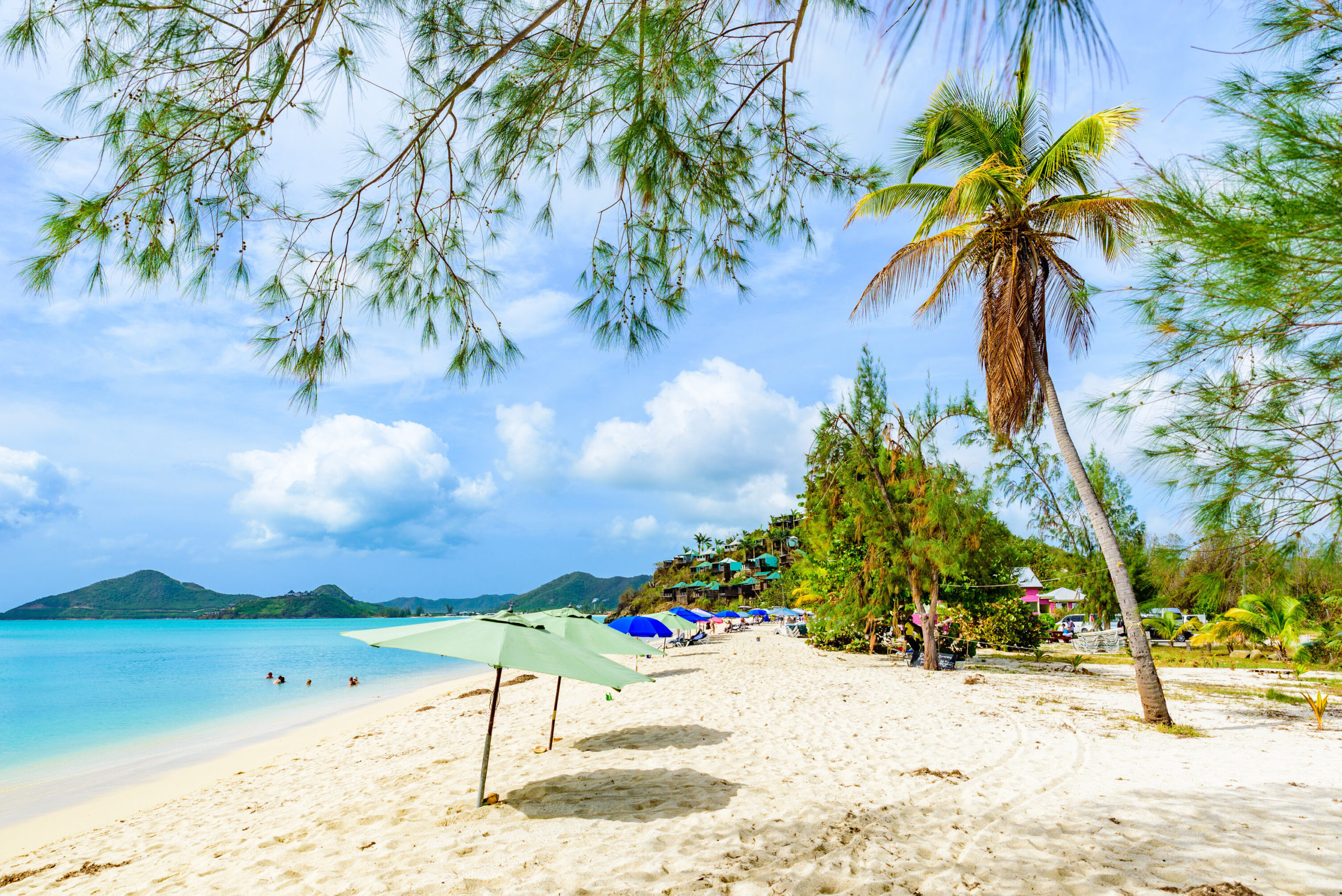 SYDNEY S.
Always have had a positive experience and we always work with Ashly! She is the absolute best. She takes away the challenge of planning the perfect vacation by taking all the things we want and creating the perfect vacation itinerary and booking it for us. We never have to worry about anything. She always checks in to see how things are going and follows up with us afterwards. She has great experience and loves Disney as much as we do!! We would never book with anyone else. Highly recommend for any and all vacation or travel plans.
ASHLEIGH D.
My husband and I booked our vacation through Foerster with Tobie Mock and got an AMAZING deal for a week long vacation to Mexico. I think what made our booking experience with Foerster so great, was our agent Tobie. She was absolutely amazing! She was very responsive and helped us plan our dream vacation for a great deal! It was a very easy process and she handled everything for us. It was nice not having to stress about planning! I highly recommend this company and especially Tobie Mock as an agent!
RACHEL D.
Ashly was AMAZING! From start to finish she really listened to what we were trying to ultimately accomplish for our trip. Not only were we planning our honeymoon, but this was the first time we've been able to truly travel since we got together. She understood how big this was for us and went the extra mile to make sure it was perfect! I can't thank her enough for her patience, professionalism and perfection! You rock, Ashly!!
JENNY P.
I have 100% put ALL my trust in Foerster Travel because they are AMAZING!!! Lindsay planned my entire wedding in Mexico and it was PERFECT. She helped me pick out the perfect resort, was calm and patient with me, and worked with all of my guest. As a bride, I had zero stress and it was all due to Lindsay and her company! She literally works miracles! I also had two other best friends get married and went through her company. She planned my trip to Costa Rica and I just got back from a two-week trip from Europe!!!! I do not know what I would do without Lindsay and Foerster Travel!!!! I 100% recommend this company!
KAMI P.
Meggie is quick and efficient! She typically responds same day and does all the work to find exactly what you are looking for, vacation and budget wise. Our vacations have been stress free from the second we think about taking one until we arrive home all because she takes care of every detail! We will never go on a vacation without her help. Thanks Meg!
HALEY V.
Briana and Foerster Travel are amazing!! They are our go to anytime we have a specific destination in mind or just want a vacation without knowing where. She is so knowledgeable and helpful with the entire process. She works quickly and is very flexible if things change. Bri does an outstanding job and makes the process so easy on me! I won't use anyone else!
BRANDI C.
My husband and I have had the pleasure of using Meggie Hunter as a travel agent several times. She is diligent, thorough and professional. Her knowledge and expertise of the travel industry has been invaluable to us. She has always been on top of everything from the moment we presented her with our travel ideas. Meggie is lots of fun, energetic and easy to work with. We highly recommend Meggie and Foerster for all of your travel needs!
TARA L.
Tobie made planning our trip so easy! She recommended great resorts and got everything booked for us, when COVID happened we were super stressed about what would happen but she sat on hold for hours (sorry Tobie!!! but so thankful for you!) to get everything rescheduled for us! She Is the sweetest and made the whole process so fun and easy, we are so excited for our upcoming trip. I definitely won't book with anyone else for any future travel!
JOSH G.
Sarah booked our anniversary trip to Jamaica and It was the easiest trip I've ever planned. She made sure we got got to experience everything on our list and got us the best prices available. I would highly recommend Sarah and the Forester team!
Address
7021 Kewanee Avenue, Suite 9-102
Foerster Travel
Cincinnati travel agents
Dallas travel agents
Houston travel agents
Lubbock travel agents
Texas travel agents
Kentucky travel agents
Destinations
Jamaica experts
Mexico experts
Costa Rica experts
St. Lucia experts
Bahamas experts
Turks & Caicos experts
Aruba experts
Dominican Republic experts
Barbados experts
Hawaii experts
Disney experts